Construction World III
2014

—

Building Set

—

488
04335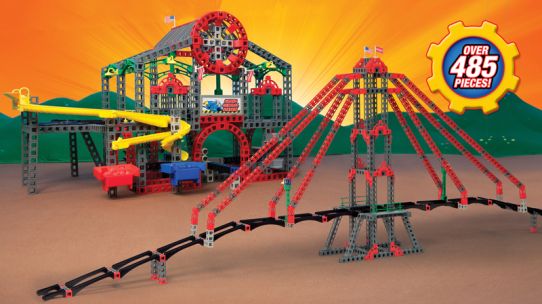 Max out your Rokenbok adventure with this giant building set and build the Grand Central Station or Rokenbok Suspension Bridge. Make the largest buildings ever! With 485 building pieces, this set includes roadways, chutes, railway tracks, and cool architectural elements.
Read more →
Maker ROK Gadgets
2014

—

Building Set

—

140
04321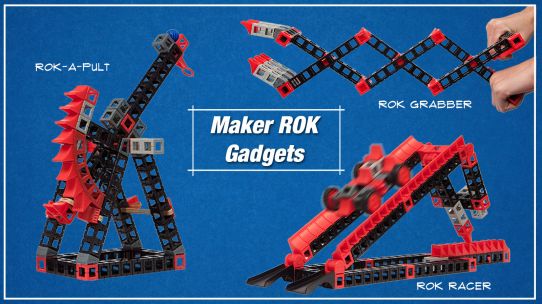 Maker ROK Gadgets will challenge kids to think about the way simple machines function through 3 hands-on builds: the ROK-A-Pult, ROK Racer, or ROK Grabber. Hands-on play is a great way to foster learning and give children a deeper understanding of the world around them.
Read more →
Monorail Storage Depot (rerelease)
2014

—

Building Set

—

166
06321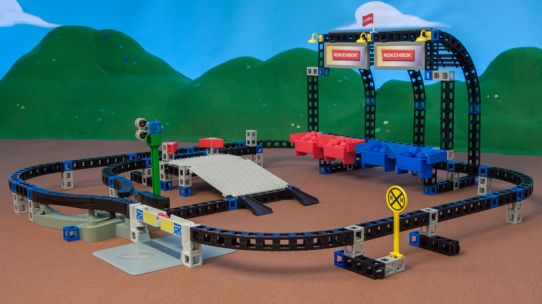 Love your Monorail and want to expand the adventure? This wonderful add-on track and construction set expands your track layout and adds a storage depot, loading dock, monorail switch track, and monorail crossing!
Read more →