Remote Control Dozer with Recycling Center (Rok Star)
2011

—

Vehicle (Rok Star)

—

107
08230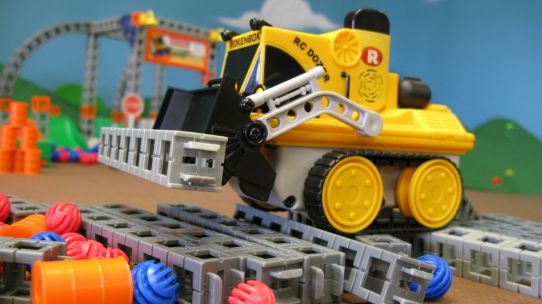 Introducing the newest machine in the ROK Star fleet, the Remote Control Dozer. This rugged ROK Star machine is ready for action and isn't afraid to push its weight around! It comes with the Rokenbok Recycling Center. Just push your payload through the sorting station and watch as the balls and barrels are automatically separated into their own storage quarries. When you're sorting is complete, use your Dozer to push the ROK balls up the loading ramp and into your Conveyor.
Read more →
Remote Control Skip Track & Storage Silo
2011

—

Vehicle (Rok Star)

—

144
08240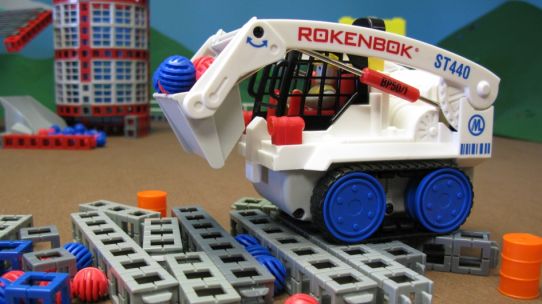 The new ROK Star Skip Track is a rugged front loader, with a high reach bucket and special 'Bump & Dump' action for fast loading and unloading of payloads. Just like a real Bob Cat, the Skip Track has skid steering and can spin around on its own axis. Track drive means this tough little machine can climb the steepest hills, crawl over obstacles, and speed through rough terrain.
Read more →
Small Curved Beams and Curved Windows
2011

—

Building Basics

—

24
04841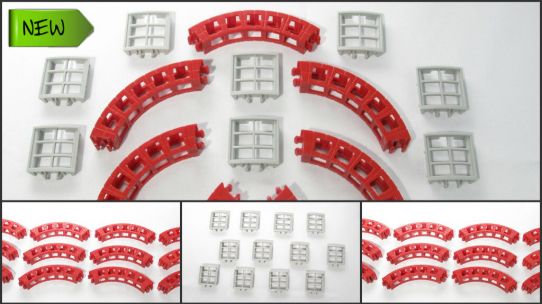 These newly released Rokenbok building pieces are a great addition to any growing Rokenbok world. Pretty soon your Rokenbok builder will be using these curved windows and beams to construct luxury condos with world class views, a super hero headquarters, or a really neat storage silo. Get creative, the sky is the limit!
Read more →