Monorail Mania Complete Action Set
2012

—

Start Set (Rok Star)

—

525
04338, 06226, 08700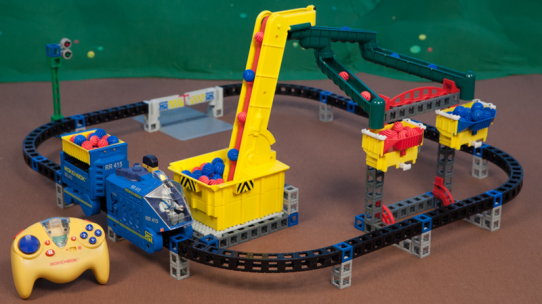 Clear the station platform! The Remote Control Monorail with Power Dump Bed is pulling in to unload. Deliveries are constantly arriving in this 519+ piece Monorail Mania Complete Action Set.
Read more →
RC Monorail with Power Dump Bed (Rok Star)
2010

—

Vehicle (Rok Star)

—

44
06226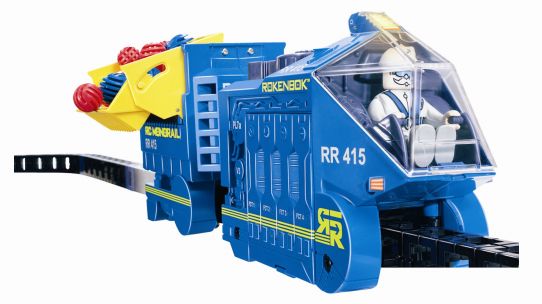 The Monorail is our easiest vehicle to drive, and offers multiple levels of function and challenge for even the most advanced Rokenboker. This unique vehicle glides across a track created from standard Rokenbok building pieces! Add rail switches and crossings, design a station or depot, or build tall trestles and drive your toy Monorail through multilevel Rokenbok worlds.
Read more →